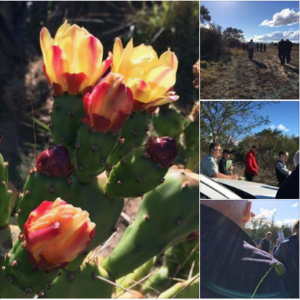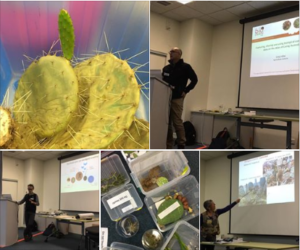 Title: Cacti workshops and field days, Victoria.
Client: Department of Environment, Land, Water and Planning (DELWP), Victoria.
Date: 2018
Description:
The purpose of this project was to plan, liaise, organise and deliver three Opuntioid Cacti events across Victoria on behalf of the Department's Statewide Weeds at the Early Stage of Invasion (WESI) project.
The events comprised of a presentation, tailored to specific locations, in the morning at the venue and a field trip (with lunch) and discussion with local land managers and workshop attendees. The aim was for participants to learn about identification, management options and treatment techniques for cacti. Wellbeing and safety, and hygiene were covered over the course of the events.
Deliverables/Services provided:
Organisation of venue, catering and program for the events
Promotion of the events and taking of registrations
Content preparation for 1 – 2 hour presentation and its delivery (based on the Opuntioid Cacti Best Practice Control Manual)
Organisation and delivery of field trip including buses (with drivers)
Organisation and liaison with guest speakers to present and/or contribute to the field
Best practice hygiene built into and followed during preparation and delivery of the events including field trips
Development of an evaluation sheet for participants of the events
Development of an evaluation report based on participant responses to the events.
Testimonials from attendees:
"It was apparent that Matt has much knowledge about opuntioid cacti; it is excellent that he does not talk 'above' the attendees – well done!' 
"I felt the pace of the day, information & site visits were right for the topic"
"Very grateful for the event. Thanks so much for your efforts!"
"The session was well run… The catering was far better than any other workshop I have been to. The handouts/booklets are very well researched and useful"