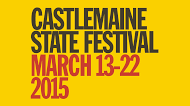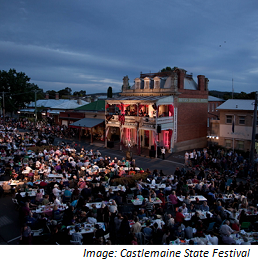 Title: Production Coordination Support
Client: Castlemaine State Festival, Victoria.
Date: 2013 and 2015.
Description:
The Castlemaine State Festival is a biennial ten-day multi-arts celebration that draws on the distinctive culture of the central Victorian goldfields region. The Festival showcases works by national and international artists and performing arts companies along side those from the region.
Wild Matters Pty. Ltd. was engaged to assist the production team in coordinating this large and logistically complex festival, by assisting in the development of process and structures to manage the event. Wild Matters was also engaged in the role of 'artist liaison', coordinating artist transport, accommodation, and technical needs, and facilitating communication, negotiations and discussions between artists, festival staff and other stakeholders.
Deliverables/services provided:
Artist liaison services
Meeting facilitation/chairing, minute taking and other secretariat services
Database development and management
Dispute and problem resolution services
Development of processes and procedures to assist production management
Writing services